Activate entries purchased via www.gopass.sk. After just 7 simple steps you can enjoy your time at Bešeňová.
---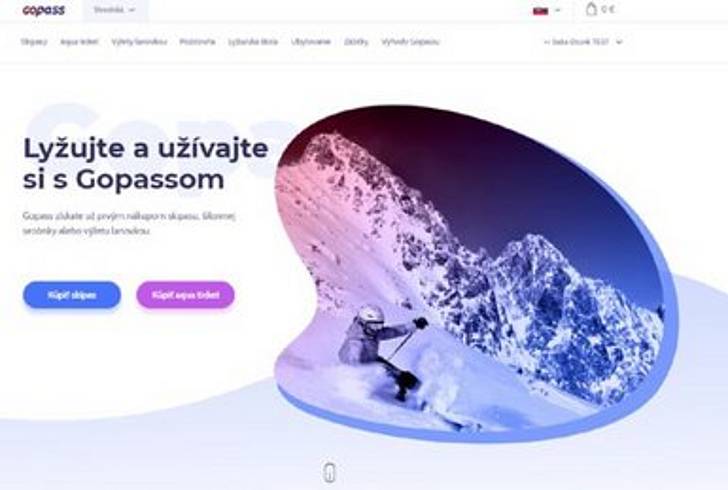 1.
Visit the www.gopass.sk website. If you want to activate more tickets, you need to have subordinate members in your account that the tickets can be activated for. The members can be added also while shopping. If you don´t have a GOPASS card, get yourself one and some for your friends too in the Information centre.
2.
Click on your name in the top right corner to view the offer. Select the first line: GOPASS vouchers.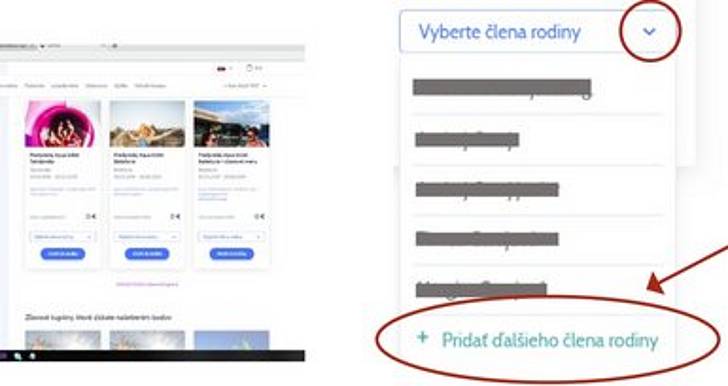 3.
Enter your discount vouchers section. Choose a voucher and add it to a subordinate GOPASS member in your account. If you don´t have any subordinate members, add some. Then choose one and click on: Add to the basket.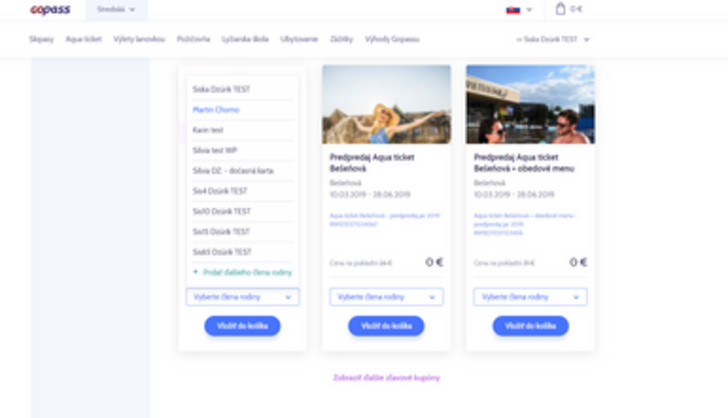 4.
If you are adding a new member, enter their name, surname and date of birth. You can add more members if you need.
6.
View your shopping basket with all tickets for all your friends. Click on Continue and then confirm that you Agree to the data processing.
---
Ak chcete aktivovať viacero vstupov, je potrebné mať pod sebou priradené osoby, ktorým vstupy aktivujete v procese nákupu.




Ak nemáte pod sebou aktivovaných členov rodiny, je potrebné ich najskôr priradiť pod Vás.




Pri priradení nového člena je potrebné vyplniť meno, priezvisko a dátum narodenia. Následne pridáte nového člena, resp. viacerých členov ak potrebujete.




V prípade, že nemáte Gopass kartu, vyzdvihnite si ju pre seba aj svojich známych v kontaktných centrách alebo môžete využiť Digitálnu Gopass kartu, ktorú nájdete sekcii Gopass karty.




Po úspešnej aktivácií si prosím prejdite na pokladňu a predložte Gopass karty. Pracovník na pokladni Vám vydá čipové náramky, ktoré budú spárované s Vaším Gopass kontom pre čerpanie zliav v areáli.
---
Gopass infoline
Gopass infoline: 0850 122 155
International helpline: +421 220 510 448
e-mail: info@gopass.sk
Gopass complaints:
reklamacia@gopass.sk8:00am - 04:30pm at working days
Infoline is available from all over the Slovak Republic at a reduced tariff
infoline is available every day (during holidays too) 08:00a - 06:00pm.
We will assist you in signing up for Gopass and purchasing services
we'll answer all your Gopass questions
Don't forget to take advantage of GOPASS →
We wish you a pleasant stay in Bešeňová.
---
Learn more about programme GOPASS on: