High-quality accommodation inside the water park of Bešeňová. Organising of corporate events and conferences
---
---
Carefree holidays with resort services from this summer!
The Bešeňová hotel located in a water park in the beautiful region of Liptov is a very popular family holiday destination. And now you can frolic on water slides and relax in thermal pools which are literally on your doorstep ANYTIME YOU WANT! Plunge into the world of absolute relaxation with our carefree services. Only we can guarantee the best family holidays with resort hotel services.
---
From 1.7., we are the FIRST HOTEL IN SLOVAKIA to offer unlimited water park access included in room prices.
---
---
RESORT HOTEL
of the Bešeňová water park
Accommodation in rooms, studio suites, suites
Comfortable rooms
Delicious gastronomy in the Culinaria hotel restaurant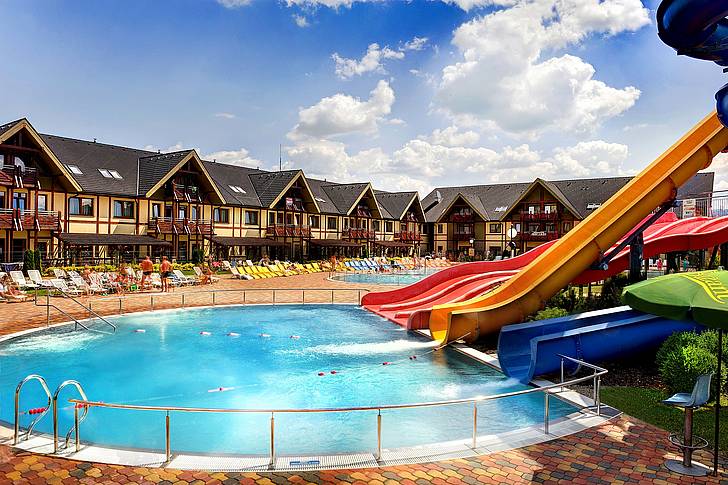 WATER PARK
without limits
Unlimited water park access included in room prices
Harmónia sauna world access per each night at the hotel FOR FREE
Daily sauna rituals and sauna relaxation for kids
FLAWLESS FAMILY
holidays
Morning and evening hotel activities for kids in summer
Self-service ice cream buffet for kids
Kid´s breakfast and dinner buffet
Kid´s cosmetics in the room
---
---