---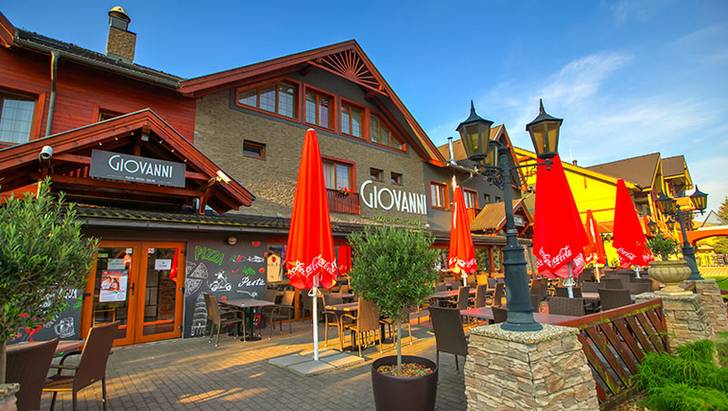 ---
Talianska kuchyňa

Pravá talianska kuchyňa priamo v areáli Bešeňovej s výhľadom na bazény. V ponuke nájdete široký výber domácich cestovín, zeleninové šaláty a samozrejme pizza z vlastnej pece. Jedlá sú pripravované z kvalitných a čerstvých surovín. Vstup je umožnený aj zákazníkom bez nutnosti zakúpenia vstupu do areálu vodného parku.
---
Find the spot
Make a virtual tour around the water park of Bešeňová. Pools, water slides, shops and much more. Discover new adventures with our interactive map of the resort.
---
Choose from a wide range of restaurant facilities in the area of the Bešeňová water park.