---
---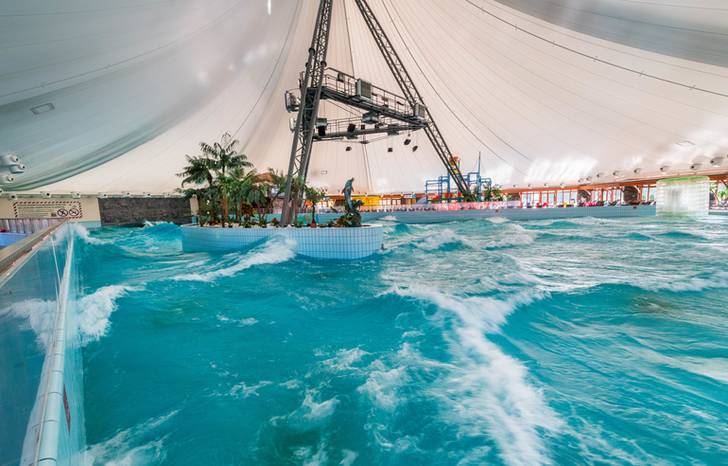 ---
Rafting in the sea waves
During the winter season, you can experience what it's like to float on the sea waves on inflatable rafts every evening from 4:30 pm. The charming evening atmosphere is complemented by colorful underwater lighting.
---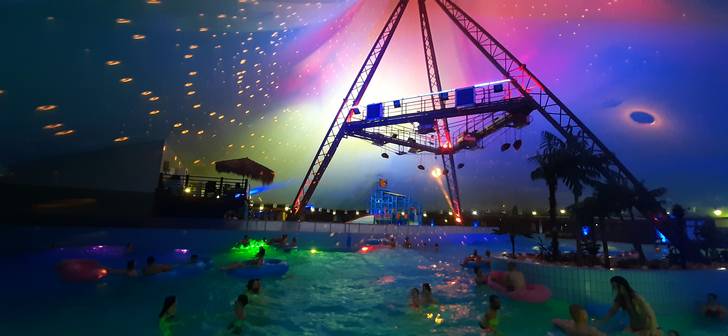 Light show
Experience a magical fun every night in the Amusement tent! The light show, which starts every day at 4:30 pm, completely changed the atmosphere of the evenings in the Water park Bešeňová.
---
Children´s pool

Water buckets, water slides, fire engines, a waterfall and other water attractions for children are prepared to guarantee maximum water fun for small park visitors.

Water temperature: 33 °C
Water depth: 0.3 m
---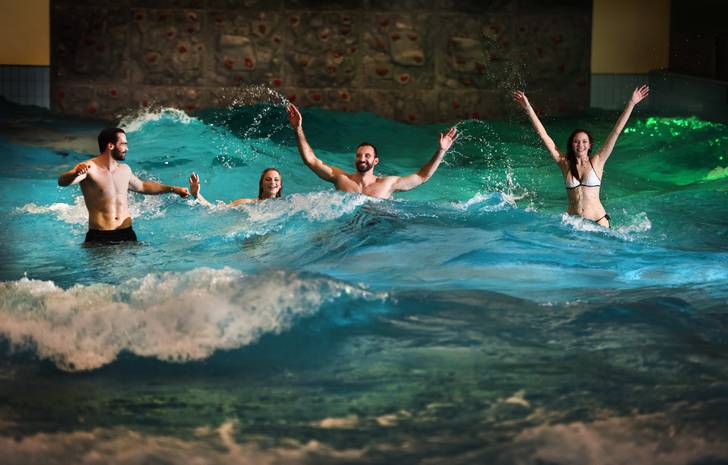 Wave pool

Waves in a gradual sloping pool resemble the real sound of the sea. When in deeper water, sway on bigger waves. And the more courageous ones can try a climbing wall at the end of the pool.

Water temperature: 28 - 30 °C
Water depth: 0 – 1.8 m
---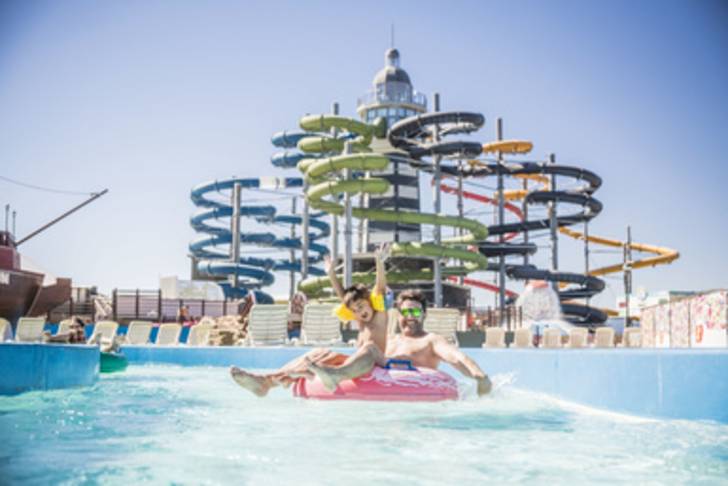 Water slides

The biggest water slide tower with six water slides can be entered via the Amusement tent from the left. Enjoy a ride on the longest water slide in Slovakia or ride down one of colourful slides.
---
Enjoy well-deserved relaxation in our Atrium, which offers pleasant silence near pools and water slides.