Are you organising trips for a bigger group of children or students?
Are you looking for an attractive summer camp programme?
Or would you like your training group to enjoy some extra water fun?
If so, we will be happy to help you with that. Buy discounted tickets also in summer.
---

---
Special offer terms
The offer applies to all day Aqua Tickets
The offer can be used by school groups, summer camps, leisure time centres and other groups of children as well as sports clubs.
Organised groups of more than 20 pupils or students younger than 18 years at 16.90€. One (1) teacher with 20 pupils FOR FREE. Every group must present a filled in form with the following details included: school or organisation name, address, number of pupils or students, number of teachers (adults), phone contact, organisation stamp, date of use.
Due to potential capacity restrictions, please contact the information centre: info@besenova.com to book at least 48 hours prior to arrival. Access is guaranteed only if confirmed by email.
Validity period: 1.7. – 31.8.2022
To get the reduced group rates, at least 20 tickets must be purchased at once.
The offer includes 1 type of lunch in the self-service Bistro restaurant at 7€/person. (dispensing of lunches for organized groups takes place until 12:00 noon and after 3:00pm)
Discounts cannot be combined.
The terms are subject to change.
---
PRICE LIST ORGANISED YOUTH GROUPS
| Ticket | Price |
| --- | --- |
| Aqua ticket | 16,90 € / person |
| Lunch | 7 € / person |
Details:
- For all other surcharges, please see the currently valid price list.
---
Form
Organised youth groups
---
Lunch menu
Organised youth groups
---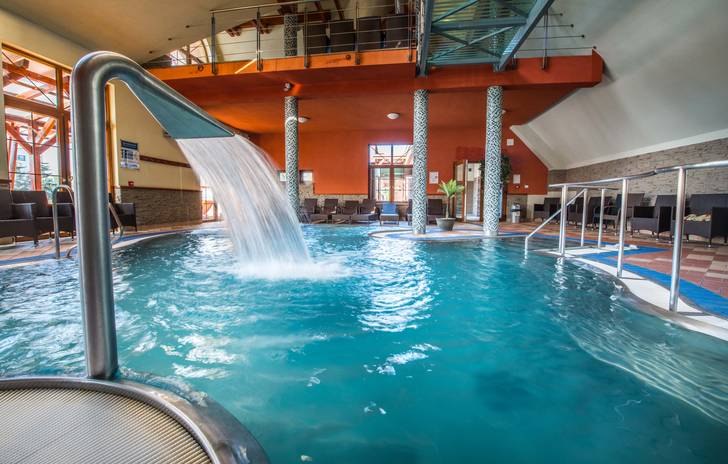 Contact us
If you have any questions or you would like to know more about our services and products, please don´t hesitate to contact us.
---
Great fun for all lovers of water. Summer attractions in the water park of Bešeňová offer relaxation for all family members.