The water park of Bešeňová offers 9 year-round pools -
4 thermal and 5 summer with clear water.
---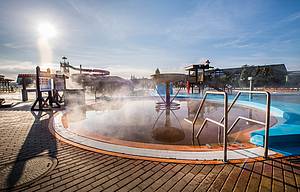 Thermal pools
Thermal water has beneficial effects on the musculoskeletal and breathing systems, the skin and the mental state in general.
READ MORE
---
Year-round pools
4 thermal pools and 5 heated indoor pools with clear water are opened all year round. This means you can swim even if it rains.
READ MORE
---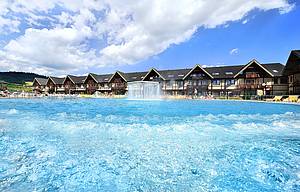 Summer pools
Enjoy relaxation, recreation, unforgettable moments and fun for children on our summer holiday.
READ MORE
---
Spend time just for yourself and draw new strength. Wellness & Spa Bešeňová offers you time for true relaxation.