Bešeňová is a great resort for relaxing and tailored for laying on a pool bed and enjoying the sun.If you want to change the sunrays to a healthy sun tan and get enough vitamin D, there are a few "rules" of proper sunbathing. Let us help you with some suggestions!
---
---
1. Relax
Relaxation is something great! And Bešeňová is ideal for that! There are enough comfortable and adjustable pool beds tailored for lying, lazing, doing nothing. And the best thing is, they are placed as close to pools as possible, which makes your life much easier because refreshing water is literally just a stone´s throw away. Try changing your body position at least every half an hour to get a regular tan. And your back will love you for that as well!
2. Use sun cream
Sun cream is a must which many of us recall only once we get burned totally. This happens almost to everybody at least once a year. If you have experienced your sunburnt of this summer already, read our tips how to choose the best sun cream. Keep in mind that Bešeňová is a water park where you will be not only sunbathing but also swimming. This is why you should use cream that is a good friend with water so that you don´t need to apply it after each time in water. Don´t forget to choose the proper sun protection factor for your skin and remember not to stay in the sun around noon and not longer than for 2 hours if you´re using a factor under 20. Modern sun cream products do not only guarantee safe sunbathing but can also increase the effect of vitamin D.
3. Don´t stay in the sun all day long
We have already mentioned that too many sunrays are not healthy and it is better to combine sunbathing with fun in a wave pool, relaxation at a bar or a massage.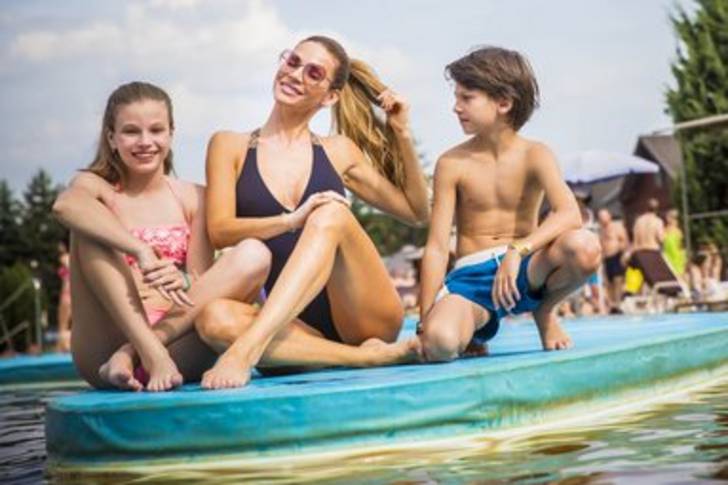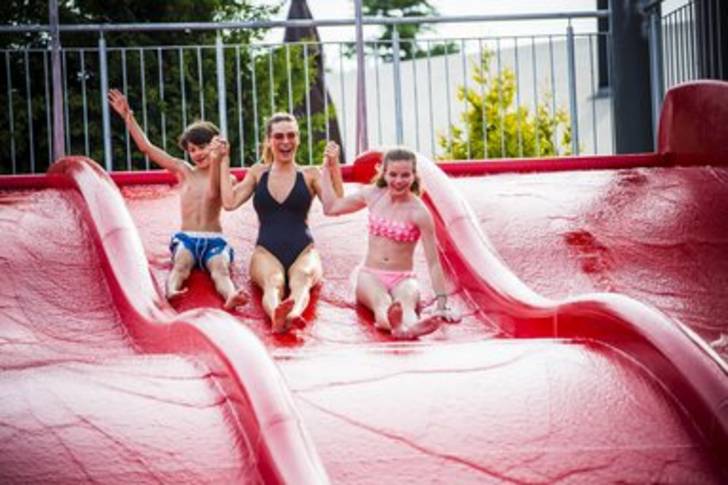 4. Drink enough liquids
Water, water, water! Sunbathing doesn´t mean you have to let the sun suck the life out of you. Don´t forget to drink every half an hour. Clean water is the best. The idea of a drink is very tempting, that's true but if you are planning to visit a bar, drink twice as much water as alcohol. This is how you can enjoy your day to the fullest and delicious drinks of the Cosmopolitan BAR too.
5. Have fun in pools
WATER is the best thing that Bešeňová offers. It is refreshing, healthy and you can sunbath there like on a pool bed. Just don´t forget to use waterproof sun cream.
6. No rules, just common sense
Veru tak! Exactly! SUMMER is mainly about relaxation and peace so forget about rules, enjoy yourself and from time to time, remember that your body would like to be as satisfied as your relaxed mind. Don´t stress, have fun and show your beautiful bronze tan "made in" Bešeňová.
---
---