Reward yourself with well-deserved relaxation in thermal pools, a sauna world and the comfortable Atrium zone!
---
Bešeňová is the right place for moments of peace in the thermal heart of the Liptov region. The park offers relaxation in pools with thermal and clear water as well as whirlpools. Now Bešeňová is becoming an ideal choice also for seniors who want to have a rest and switch off.
Visit our water park and use reduced-rate tickets for seniors over 60 years only at 14.90 € (group of min. 10 people).
What´s more, the offer applies also to individuals on Mondays.
Should you have any questions, please send an email:
✉ info@besenova.com
☎ +421 917 998 844
---
Senior tickets
LOCATION - TICKET
TIME
PRICE
Water Park Bešeňová
- Aqua Ticket Senior
Monday- Sunday
during opening times
14,90 €
person / day
Sauna World Bešeňová
- surcharge to Aqua Ticket Senior
Monday- Sunday
during opening times
10,00 €
person / 3 hours
* Senior tickets on sale only at the water park ticket office
---
Special offer terms and conditions:
Fill in a respective form (available at ticket offices too).
Minimum number – 10 people.
The offeris valid 19.9.2022 -22.6.2023 (except 23.12.2022 do 8.1.2023)
The offer applies to seniors at the age of 60 and older.
The product cannot be combined with other discounts.
In order to buy senior tickets, please show your valid identification documents.
In order to buy senior tickets, please show your valid identification documents.
The reduced-rate tickets are available only if all of the above mentioned terms are fulfilled and tickets for at least 10 seniors are purchased at once
The terms are subject to change.
---
---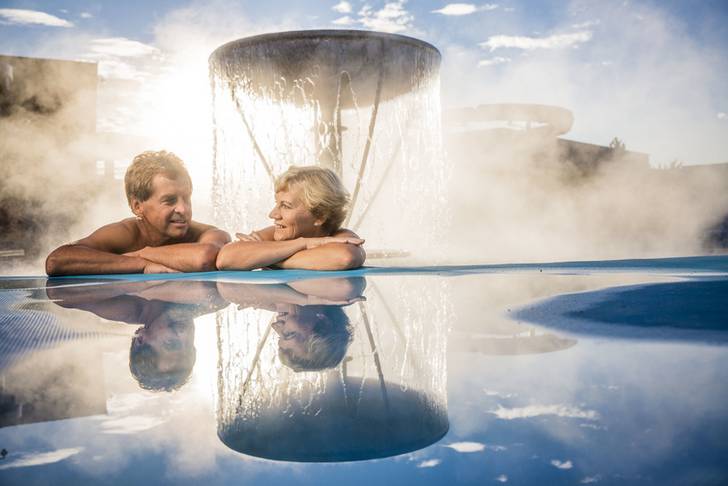 Beneficial effects of thermal pools
Thermal water in Bešeňová contains a lot of calcium, magnesium, potassium, sulphates and many other minerals which all have beneficial effects on the musculoskeletal and breathing systems.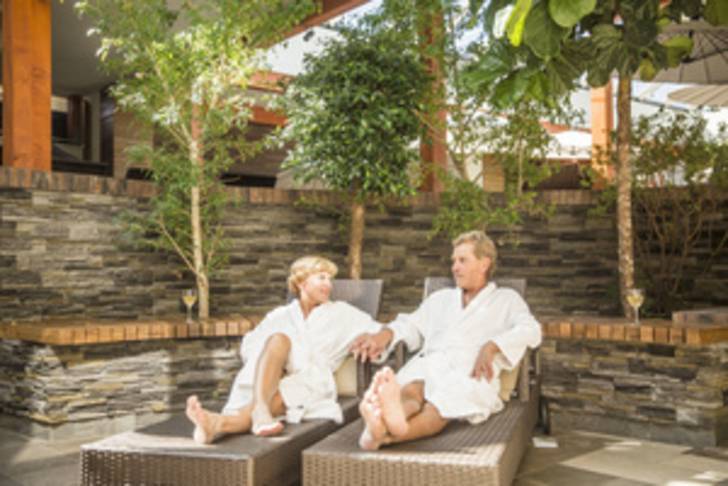 Atrium relaxation zone
If you prefer relaxation in a pleasant and warm environment where you can read a book, Atrium is the best choice. The area is full of green vegetation all year round.
Sauna world
Spoiling warmth of dry and wet saunas is beneficial for the respiratory system and helps detoxify the skin. Gusts of hot wind open up the skin pores and harmful substances can be removed. We suggest trying sauna rituals as well. Some of them offer e.g. rejuvenating peelings.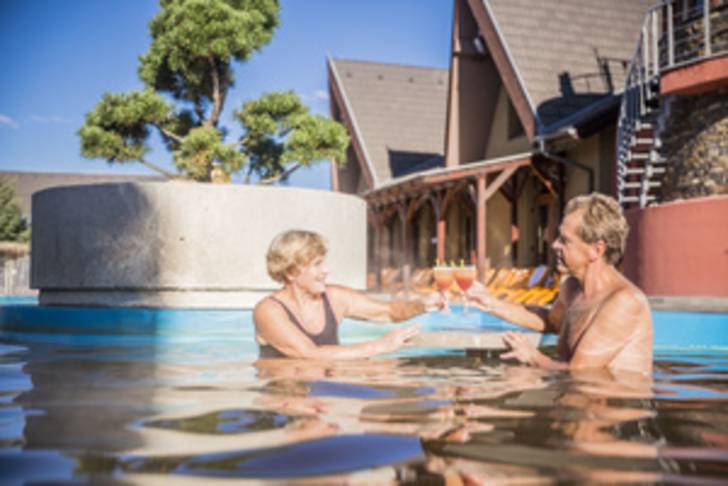 Cosmopolitan pool bar
Enjoy your favourite drink inside a thermal pool with comfortable chairs. So, what drink will you choose?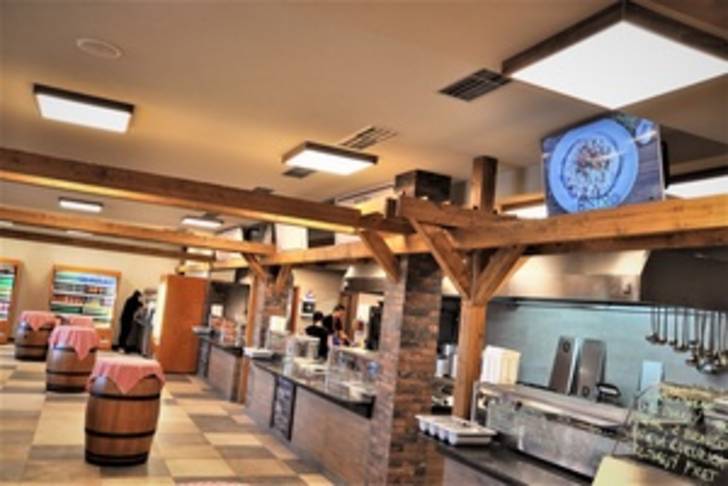 Bistro restaurant
Gnocchi, dumplings, pasta, roasted chicken, fried cheese, fruit and vegetable salads, drinks and many other Slovak as well as international specialities. Everybody can find something for themselves in Bistro. Enjoy your meal!
---
---