---
---
Water park Bešeňová offers:
Credit voucher - Gopass
Give credit of any value to enjoy top moments in water parks and mountain resorts.
Gift voucher – AQUA TICKET
Give spoiling relaxation in the Bešeňová water park, in thermal springs with beneficial effects on their physical as well as mental health, year-round indoor clear water pools, a popular wave pool or on seven year-round water slides. The Atrium indoor relaxation zone with real plants and comfortable pool beds is ideal to have some peace.
Gift voucher – NIGHT OF SAUNA RITUALS
The Night of sauna rituals in Bešeňová offers truly something special. It combines swimming in pools at night with unique themed performances of sauna masters whose programme is carefully planned for specific dates. Discover a new dimension of sauna relaxation such as swirling air, pouring aroma essences on stones, applying peeling on the skin and much more. Try it once and you will like it for sure.
Gift voucher - Accommodation
Give a holiday at one of our hotels to your loved ones - Hotel Galeria Thermal Bešeňová****, Hotel Bešeňová*** but Hotel Akvamarín****
---
We can guarantee that your vouchers can be used and if any water park is closed, the validity period will be extended accordingly.
A fiscal document for gift vouchers purchased online will be issued when using the voucher directly at the water park cash desk
Valid untill 21.12.2023.
---
Choose from the gift voucher offer and enter the number of the vouchers. Click on "Buy", then enter the name, surname and e-mail address into the form. Select one of the safe payment types and follow the instructions to pay for your vouchers. Once the payment is completed successfully, your gift voucher with a specific code will be sent to your email address. You can forward it to the recipient or print it and give it with love.
---
---
---
---
---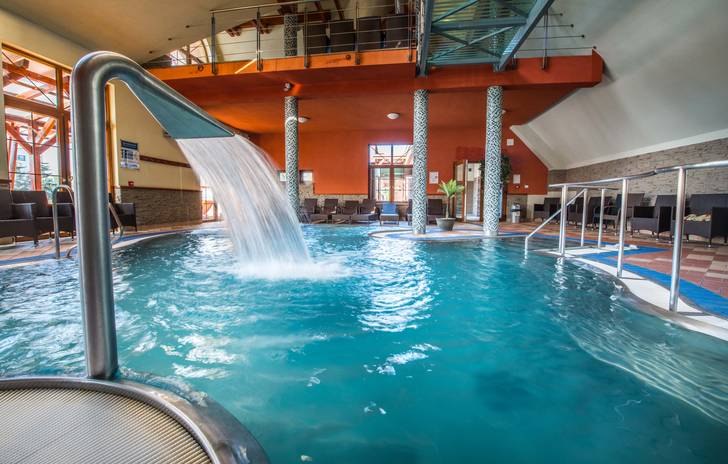 Contact us
If you have any questions or you would like to know more about our services and products, please don´t hesitate to contact us.